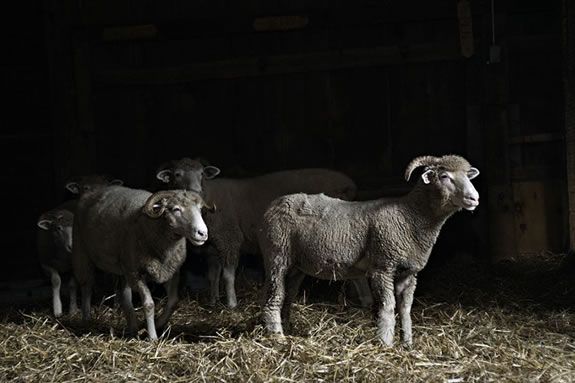 Green Meadows Farm's educational programs are intended to expose children and adults to farm life, from farm production, organic vegetable production to the farm heritage breed animals and sustainable practices. Classes meet at the farmstand. In the event of rain, classes are held either in a greenhouse or under the farm tent. Participants should wear farm appropriate clothes including closed-toe shoes or boots, clothes you don't mind getting dirty, and wear sunscreen and bug spray. Classes are open to the general public.
Farm School (ages 3-5 with parent) introduces children to life on a farm. Each day will have a different theme such as chickens, sheep, pigs, soil, insects, and vegetables. We will do hands-on, age-appropriate activities such as visiting and feeding animals, planting and caring for a seedling, egg collecting, stories, songs and more. Both sessions are the same curriculum.$65/session. Dates for 2016 as follows: 
Session 1: June 20th - July 1st, Monday-Wednesday-Friday, 9:30am - 10:30am
Session 2: June 21st - July 2nd,Tuesday-Thursday-Saturday,9:30am - 10:30am 
Farm Adventures (ages 6-9) For one week, our young adventurers will get down-and-dirty learning firsthand where their food comes from and how a farm works.  We will explore our greenhouses, fields, forests, and farm animal habitats.  Hands-on activities will include: planting seedlings, crop care, harvesting, farm animal care, egg collecting, investigating nature, farm-based games, and making a poster journal of the experience.  $150/session. Dates for 2016 as follows All Sessions: 
All Sessions 8:30am - 12pm
Session 1: July 11th - July 15th
Session 2: July 18th - July 22nd
Session 3: July 25th - July 29th 
Farm School- Harvest Time! (ages 3-5 with parent) Introduces children to harvesting veggies. Each day, children will visit our education garden to learn about and harvest a different fruit or vegetable they can take home with them. Other hands-on activities may include: planting seeds, farm games, crafts, stories and more. Session 1 and Session 2 will have different curriculum so feel free to sign up for both!  $70/session. Dates for 2016 as follows: 
August 8th - August 19th, Monday-Wednesday-Thursday, 9:00am - 10:00am
For More Information contact Christine Green.