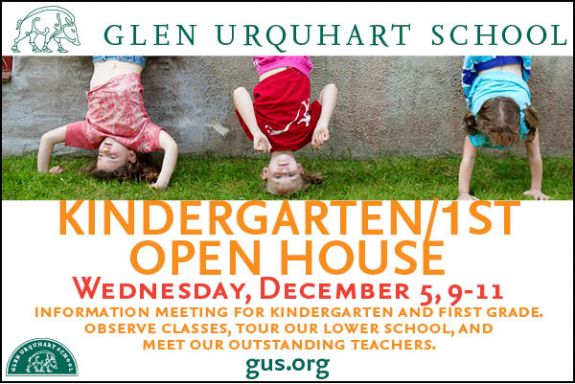 Tomorrow's world is going to demand very different kinds of things of our children. Fortunately, Glen Urquhart is a very different kind of school. Learn more about Glen Urquhart School at the Kindergarten and First Grade Open House on Wednesday, December 5, 9-11 a.m.
Observe classes, ask questions, tour GUS lower school, and meet the outstanding teachers.
Overview of the kindergarten and first grade curriculum, and a Q and A with head of school and kindergarten and first grade teachers at 9:00.
Read about the GUS kindergarten program.
When:
Wednesday, December 5, 2012 9-11 a.m.