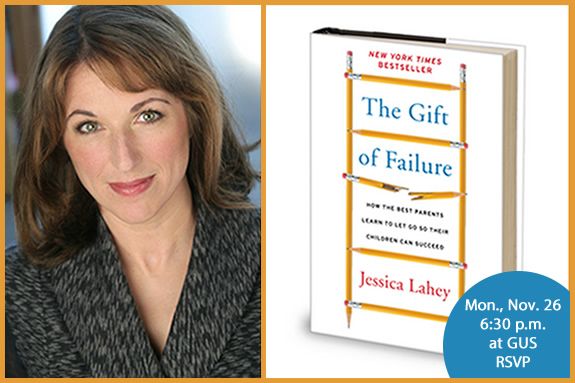 Jessica Lahey will speak at Glen Urquhart School on Monday, November 26 at 6:30 p.m. Ms. Lahey iwrites about education, parenting, and child welfare for The Atlantic, Vermont Public Radio, The Washington Post and The New York Times. She is the author of The New York Times bestselling book, The Gift of Failure: How the Best Parents Learn to Let Go So Their Children Can Succeed.
Ms. Lahey teaches high school English and writing in a drug rehab for adolescents in Vermont, and her next book, The Addiction Inoculation: Raising Healthy Kids in a Culture of Dependence, will be released in 2020
When:
Monday, November 26, 2018, 6:30 to 8:00 p.m.