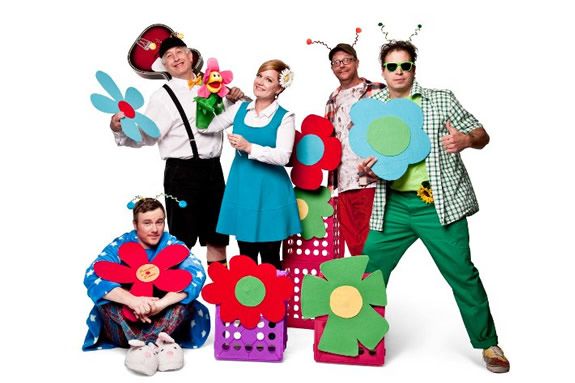 Bug Out! with Karen K and her imaginary friends, the Jitterbugs: Bumble (the bee who doesn't like to sting); Stinky (loves playing outside, refuses baths), Hop (working on his self control); and Slug Bug (needs a LOT of naps). 
Named one of the "Must-See Acts of 2015" and called "Power pop sheen that makes them fun for the whole family" by the Boston Globe, the Jitterbugs have quickly become a favorite among kids and kid-ults in Boston and beyond. 
Known for their totally engaging, high-energy show packed with humor and amazingly catchy, well-crafted tunes, Karen K & the Jitterbugs has quickly become one of the most buzzed about kindie bands on the East Coast.
When:
Friday, September 1, 2017 from 10 - 11 AM