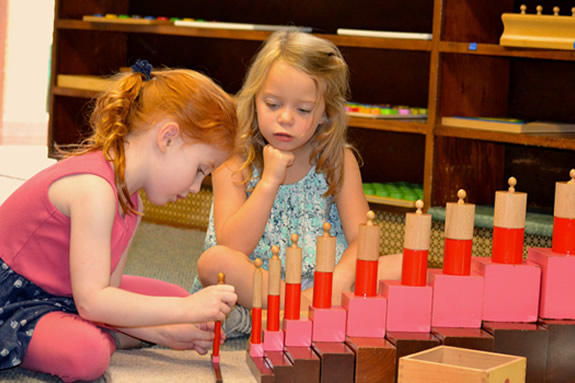 Notre Dame Children's Class in Wenham, invites children and families from the North Shore of Boston to take a personal tour by appointment on Tuesday or Thursday mornings. Discover the engaged community, explore the campus and experience NDCC first hand.
Notre Dame Children's Class in Wenham, Massachusetts is a composite of children, parents and teachers who value and actively support the importance of learning in an environment that responds, nourishes and respects the potentialities of the individual person. Our strength as an education unit comes from the membership of the families enrolled at our school from communities on the North Shore of Boston. At Notre Dame Children's Class, we directly serve the children of ages three to eight from these families.
As parents and teachers we mutually value learning as a life process. We seek to create and maintain a school/home environment where children and adults, in an atmosphere of mutual trust and respect, can be encouraged to develop abilities, values, and a sense of self-respect and self-discipline which will serve themselves and society.
Location
Notre Dame Children's Class
Wenham,
MA
01984-1712
Coordinates: 42° 35' 45.6468" N, 70° 50' 49.7796" W