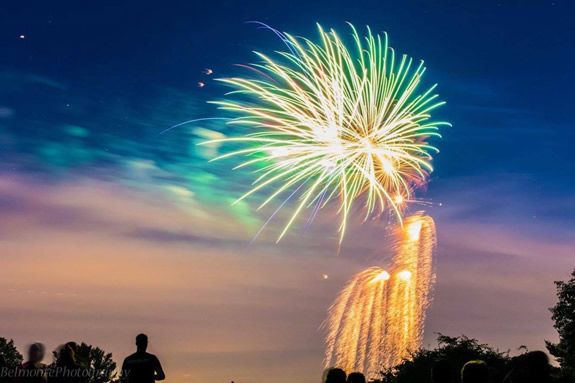 Amesbury Days fireworks display will be on July 4th! Beginning at around 9pm.
Food vendors, favorites from years past and a couple of new ones added in for your enjoyment.
Parking is available at Woodsom Farm, Cashman Elementary School, or Amesbury High School.
For the complete lineup of events see the list below.
Thursday, June 28th

Chamber of Commerce Block Party: Downtown

Friday, June 29th

Beer & Music Walk: 4 locations downtown

Saturday, June 30th

Morning Yoga
Lake Gardner Sensory Hike
Scavenger Hunt
Professional Wrestling: Upper Millyard

Sunday, July 1

Carriagetown Car Show: Downtown

Monday, July 2

Studio II Beatles Tribute: Upper Millyard

Tuesday, July 3

Kids Night: Upper Millyard

Wednesday, July 4

Fireworks & Music: Woodson Farm
Check out the complete up-to-date schedule of events at www.amesburydays.org
When:
Wednesday, July 4, 2018 at 9pm.