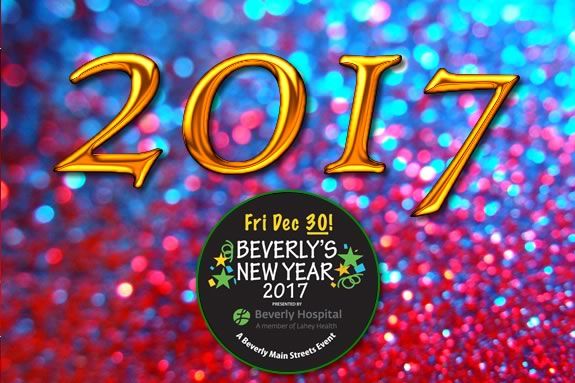 Bring your family to Downtown Beverly for a safe, fun, family-oriented New Year Celebration.  There's all kind of activities and events planned in and around the Beverly's Downtown area that are designed to entertain and keep families engaged throughout the afternoon. 
This years' celebration will feature Star Wars themed characters, as weel as a grand procession parade, a kids countdown beachball drop, music, balloons, magic, performances, arts & crafts, and many more fun activities!
The celebration kicks off at 3pm, with  free activities like Holiday Train Rides, face painting, live DJ entertainment, street games and challenges, clowns, stilt walkers, jugglers, and balloon making. Beverly Cooperative Bank and People's United Bank will be offering Free Cocoa & Cookies as well!
Indoor events require a Beverly New Year's Eve Button to attend.  Early Bird Buttons go for $5 (kids ages 2 and under are free), can be purchased for $5 while supplies last. Buttons will also be available for full price on New Year's Eve.
Enjoy performances, magic, music, arts and crafts and more! Outdoor events are free, indoor performances require an admission button, kids 2 and under are free. 
When:
Friday, December 30, 2016, 3-7pm
Prices:
Buttons are $5 each until December 20
After December 20: $8