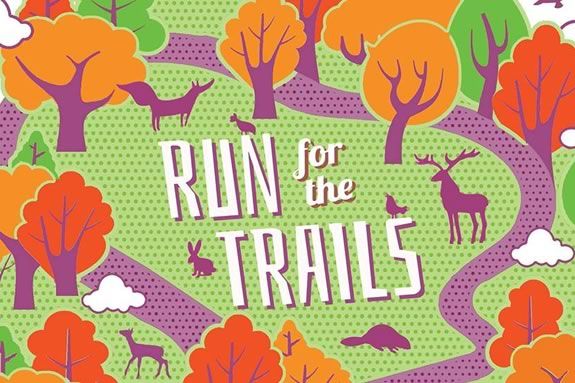 Sign up for the 14th Annual Run for the Trails on September 15, 2018.  Online pre-registration will close on Tuesday, September 11th. Don't miss out on this great course over some of the North Shore's best trails! The 10 mile race is part of the 2018 North Shore Endurance Trail Series sponsored by New England Running Co.! You may still register on race day.
Divisions: 39 and under, 40-49, 50-59, 60+
  
Entry Fees (Mail in entries must be post marked by September 7th):
5 Miles - $25.00 pre-entry, $30.00 post-entry
10 Miles - $30.00 pre-entry, $35.00 post-entry
Fun Team Competition:
A prize to the co-ed team in the 10 mile race (at least 5 runners including at least 2 women) with the best  score on the traditional cross-country scoring basis.  Inquire for more details.
And a second prize to the team with the most entrants in the combined 5 and 10 mile races.
**Be sure to include your team affiliation in the registration, so we can have the most accurate information possible for the team competition award determination.
You may also email a list of your team members to office@ectaonline.org prior to the race.
Pre-entry race packets (pre-registered runners only) will be available on Friday, September 14th at New England Running Company, 43 Enon Street, Beverly, from 10am-7pm. You may also pick up your number and tshirt on race day.  **First 100 runners to check in are guaranteed a tshirt.
When:
Saturday, September 15, 2018 9am-noon
Prices:
10 Mile Race – $30.00
5 Mile Race – $25.00