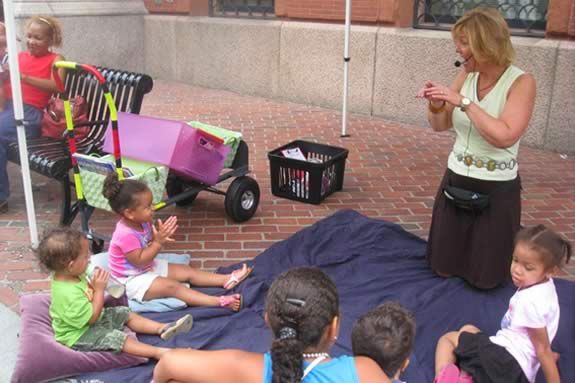 The Cape Ann Families program at Pathways for Children will present Nicolette Nordin Heavey, storyteller and teaching artist, in three performances. The event is free and open to any family in the community.
Her energetic performances have been delighting audiences for over ten years. The children listening appear "awestruck" as Nicolette animates tigers, frogs and even mosquitoes, yet Nicolette's story programs contain essential learning and literacy skills.
Wednesday, February 20th:
9:30- Preschool Show #1
10:00- Preschool Show #2
10:45- School-Age Show
Space is limited. Call today to reserve a spot.
Cape Ann Families: 28 Emerson Avenue in Gloucester.
When:
Wednesday, February 20, 2013
9:30- Preschool Show #1
10:00- Preschool Show #2
10:45- School-Age Show