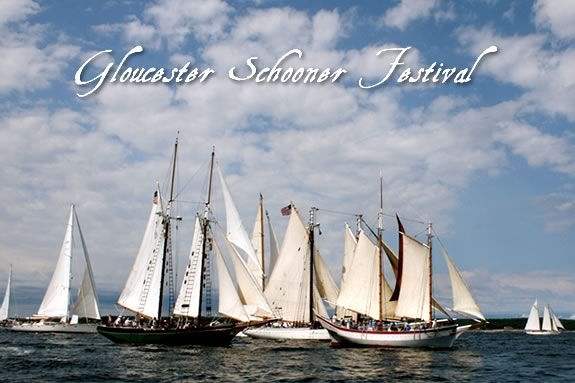 The Gloucester Schooner Festival is a  wonderful celebration of Gloucester's fishing and maritime history during labor day weekend. This year's festival, hosted by Maritime Gloucester,  is Gloucester's major marine event, with participating vessels coming from ports along the Eastern seaboard and beyond. There will be both large and small vessels—ranging from 19 feet to over 100 feet in length. You will see new boats and old boats, from newly built (Ardelle - launched 2011) to over 100 years old!
Gloucester comes alive for this annual celebration, with lots of great family-friendly activities, music, parades (of sail) and fun events that make Gloucester a wonderful Labor day weekend destination.
Scheduled events include:
Maritime Gloucester Heritage Day
A Boat Parade of Lights
Parade of Sail
The Mayor's Cup Schooner Race Off of East Gloucester
Tours aboard U.S. Coast Guard Barque Eagle (Saturday)
Waterfront Concert on the Boulevard in Gloucester
Henri Smith New Orleans Friends and Flavours benefit concert
Vessels that are scheduled to appear in the 2013 Gloucester Schooner Festival include:
Local Museums & Vessels hosting free visiting hours during the festival include:
Festival-goers won't want to miss Gloucester's many attractions, including art exhibits, beaches, biking, hiking, adventure, fishing, museums, dining, historical sites, whale watching, great entertainment, fireworks and more!
When:
Labor Day Weekend, August 29-September 31, 2014
Rain Date: Monday September 1, 2014