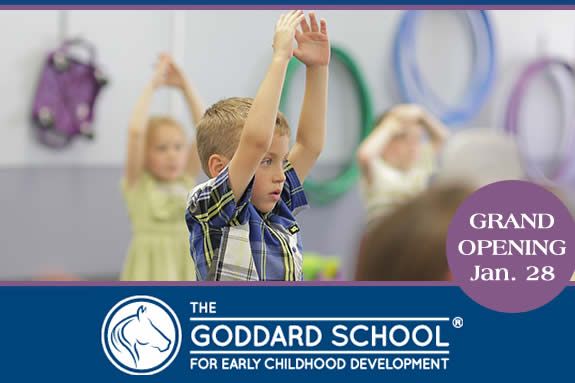 For nearly 30 years, The Goddard School has been a trusted name among parents and families. Its classrooms are safe, nurturing environments for children six weeks to six years, offering age-appropriate opportunities to explore and discover. From infants to toddlers, preschoolers to kindergarteners, highly trained teachers lead each child to reach developmental milestones, preparing the children for social and academic success.
You're invited to the Grand Opening Open House at The Goddard School located in Middleton on Saturday, January 28 from 10 AM to 12 PM. Enroll at the event and receive 50% off your first month's tuition.
For more information or to schedule a tour, please visit www.GoddardSchool.com/Middleton-IIMA or call 978-762-7620. The Goddard School located in Middleton is located at 244 Maple Street, Middleton, MA. Goddard Middleton is a super easy access location with plenty of parking.
   Live Drummers
   Singing Storyteller Peter Sheridan
   Chess
   Middleton Fire Company
   Etiquette Presentation
   Smoothies
When:
Saturday, January 28, 2017, from 10 a.m. to noon
.