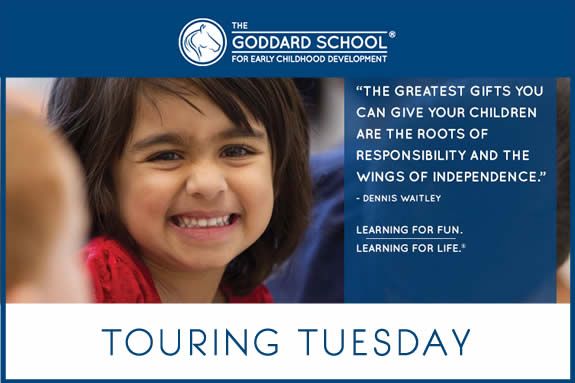 Touring Tuesday: Make a date to see Goddard School, Middleton, meet teachers and visit your child's next classroom! Infant, Toddler, Preschool,and Pre-Kindergarten programs. Please visit on Tuesday's to see why The Goddard School is "more than just a daycare".
Goddard School in Middleton invites visitors to tour its facility, meet the teachers, and explore the schools classrooms. Visit Goddard School, Middleton this Tuesday to see why Goddard School offers the best childhood preparation for social and academic success. Programs for Infants, Toddlers, Preschoolers,and Pre-Kindergarteners. Super easy access location with plenty of parking.
The Goddard School uses the most current, academically endorsed methods to ensure that children have fun while learning the skills they need for long-term success in school and in life. Goddard's talented teachers collaborate with parents to nurture children into respectful, confident and joyful learners.
Goddard School
244 Maple Street
Middleton, MA 01949
(978) 762-7620