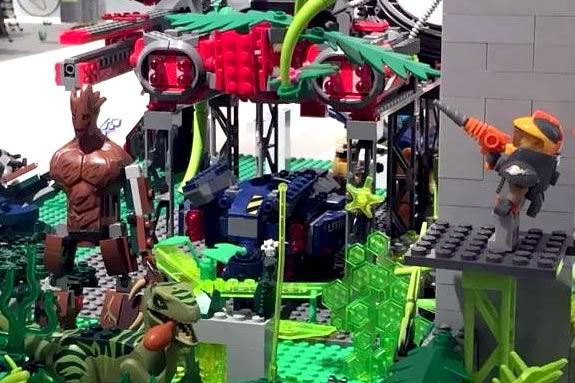 LEGOs At Large exhibit at Wenham Museum features extra-large LEGO installations – one of them has 20,000 LEGO bricks in it!
In this exhibit, you'll be inspired to make your own at LEGO sculptures at LEGO and DUPLO building stations in the gallery, and feel what it's like to be a LEGO mini-fig and GO INSIDE a LEGO building made from extra-large LEGO bricks.
The exhibit also features a spectacular Harry Potter-themed Hogwarts layout. The epic conclusion to the Harry Potter series, the Battle of Hogwarts, is depicted in minute detail via LEGO bricks and mini figures. Built by father and son team Doug and Colin Bowker, their custom creation took nearly two years and 20,000 bricks to create.
When:
Now Open through October 23, 2016
Prices:
Free with museum admission