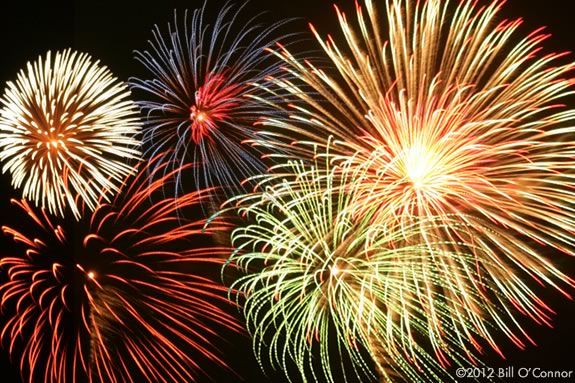 Manchester by the Sea kicks off it's 2-day Independence Day celebration with a concert and fireworks on July 3rd at Singing Beach, followed by a traditional parade and skydivers on the 4th. Annie Brobst, New England Music Awards' 2017 "Female Performer of the Year", headliens the concert at Singing Beach followed by fireworks, so bring a blanket and chair to enjoy a evening of music and fun on the beach!
On Wednesday, the parade will line up on Lincoln Street between Memorial Elementary School and the Manchester Essex Regional High School. The parade will travel up Vine Street, crossing over Norwood Ave and continuing up Vine Street to School Street. The parade will take a right onto School Street and proceed up to Pleasant Street. From here the parade will take a left onto Pleasant Street, then a left on to Pine Street. It will go down Pine Street and take the left onto Central Street where it will go up Union Street to Norwood Ave and end at Coach Field Playground.
Tuesday, July 3, 2018 7-9:15pm | Annie Brobst Band Concert Singing Beach
Tuesday, July 3, 2018 9:15pm | Fireworks Display at Singing Beach
Wednesday, July 4, 2018 10am-12:15pm | Annual 4th of July Parade* & Skydivers at Brook Street      
Wednesday, July 5 | Raindate for Concert & Fireworks
Manchester by the Sea Fourth of July Parade 2016
The following Bands, Militia Units & Performers have confirmed their attendance at this year's 4th of July Parade:
Volume II Steel Drum Band  
Tony Barrie Marching & Entertainment Band
The Cadets
The Portland & District Pipers
Veronica Robles Mexican Mariachi Band
The King's Rangers
2nd Massachusetts Regiment  
10th Massachusetts Regiment
Air Adventures Skydiver Team**
*Parade is rain or shine
** The Air Adventure Skydiver Team will land at Coach Field Playground at approximately 12:15pm.
When:
Tuesday, July 3, 2018 7-10pm
Wednesday July 4, 2018 10am-1pm