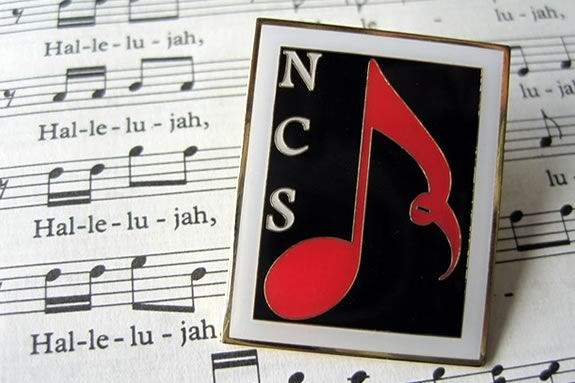 Join Newburyport Choral Society under the direction of Dr. George Case, this Spring Concert in April will be a first for NCS, offering  Ludwig van Beethoven's beloved compositions with full orchestra and soloists. This concert honors the genius of Ludwig van Beethoven who is widely considered the greatest composer of all time. It is often said that Beethoven's body of musical compositions stands with Shakespeare's plays at the outer limits of human accomplishment. The fact the Beethoven composed his most beautiful and extraordinary music while deaf is an almost superhuman feat of creative genius.
Under the baton of NCS Music Director Dr. George Case, the Spring Concert program will open with Beethoven's Choral Fantasia for piano, vocal soloists, chorus, and orchestra. Beethoven wrote this piece, which unites piano, voices and orchestra, as a brilliant finale to a concert and he himself played the piano part at its initial performance. The work is a testament to Beethoven's power as both composer and virtuoso pianist, building through a series of variations to a rousing chorus. The concert will feature NCS accomplished pianist Kirsten Hegeland as the piano soloist.
NCS will perform Beethoven's Mass in C Major in the second half of the concert. This Mass was ground breaking for its time, and Beethoven himself felt it was a "special work". It offers an astounding range of emotion from peaceful contemplation and touching softness to explosions of sound. This work is a musical journey marked by a mixture of chant-like sections, complex harmonies, syncopations, and powerful passages bursting with energy, finally ending with an inspired message of peace.
The Newburyport Choral Society will present its annual Spring Concert  "Beethoven's Voice" on April 23 and 24, 2016
Hallelujah from the Mount of Olives
Elegischer Gesang
Choral Fantasia with Kirsten Helgeland soloist
Mass in C Major
When:
Saturday, April 23, 2016 8:00 pm - Pre-Concert Lecture at 7PM
Sunday, April 24, 2016 4:00pm - Pre-Concert Lecture at 3PM.
Prices:
Adults: $24
Children and Seniors: $22