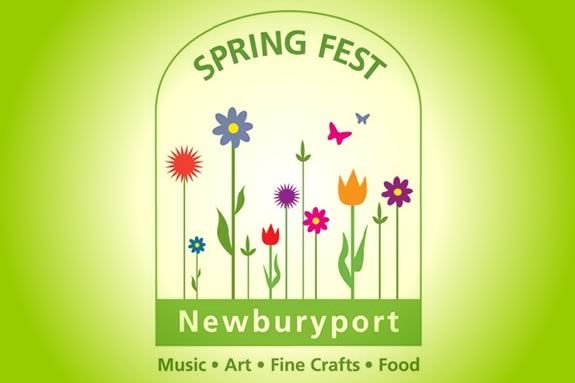 The Newburyport Chamber of Commerce invites you to welcome Spring's arrival to Newburyport at the 2017Spring Fest!  Held annually on Memorial Day Weekend in historic downtown Newburyport, Spring Fest is a two-day festival featuring great live music, art, fine crafts, food from Newburyport's best restaurants and Kid's Korner featuring entertainment for children and families.
There's plenty to do for kids and families, so check the schedule using the link below to find the latest information!
Schedule:
Sunday
Entertainment

Bryson Lang - Comedy Juggler - 10:30am-11:15am in Market Square - audiences will see a family-friendly show and a likable, energetic personality performing inventive and clever routines that mix comedy, audience participation, ball spinning, flying sombreros, ball bouncing, fire-juggling, well-crafted timing, huge spinning bouncing rings, giant Beach Balls, improv, and always a few surprises.
Theater in the Open - Flash Mob on Inn Street - 10am, 12pm, and 2pm.

Live Music
Art

"Emerging at Any Age"  - A group of Newburyport's  finest senior artists  from just starting out to artists that have had long careers in art. Gallery will be on Pleasant Street.
Monday
Kids Entertainment from 10:30-11:30am in Market Square - Reptile Show

Come and meet some of the friendliest reptiles in New England! Brought to you by Zoo Creatures/New England Reptile, Alana will be here to teach you about some of the most impressive animals in the animal kingdom. From giant snakes to prehistoric lizards, you can learn, touch, hold and hug! Zoo Creatures/New England Reptile is an exotic pet store/reptile breeding facility right in your own back yard in Plaistow, NH.

Live Music in Market Square

Eagle in the Attic - Newburyport band performing unsigned rock/alternative/funk/horns/multi-genre.
When:
Sunday & Monday, May 28 & 29, 2017