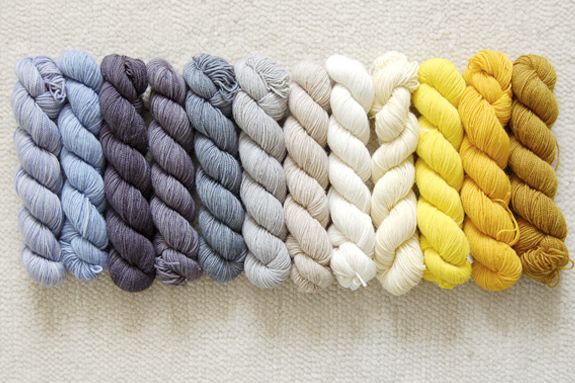 It's here! - the 2014 North Shore Yarn Crawl is March 13-16. The shops are making preparations and stocking up, and getting ready for all the revelers.  They're planning deals, demos, trunk shows, guests and so much more. Mark your calendars, spread the word, start dreaming of all sorts of fiber goodness.
Make sure to plan your route, spread the word, and print out your passport. We have some new things planned this year with more details to come. For instance, Leslie Scanlon, local designer extraordinaire from Mac and Me, is the official designer for the Crawl and will offer a couple of free patterns to yarn crawl goers only during Yarn Crawl weekend. Seriously so much fun right?
The Yarn Crawl is a self-guided tour of the yarn and fiber shops on Boston's North Shore taking place from March 13th - 16th 2014 for all knitters, crocheters & other fiber artists.
Listed below are the yarn and fiber stores on the North Shore. Each yarn shop has its own personality and offerings.  Each will have unique events going on all weekend. Check their websites or call for additional information.
Look to the North Shore Yarn Crawl 2014 website for updates, suggestions on restaurants and attractions within a short distance of the yarn shop.
These are the North Shore Yarn Shops that participated in the 2013 Yarn Crawl:
Seed Stitch Fine Yarn Salem
Purchase your Official Crawl Button* at Seed Stitch Fine Yarn in Salem, organizer of the crawl.
Yarns in the Farms Beverly
Coveted Yarn Gloucester
Cranberry Fiber Arts Hamilton
Butterfly Yarns Wakefield
Sit'n Knit Melrose
Creative Yarns Beverly
A Loom With A View Newburyport
Loom'n Shuttle Ipswich
Hooked Knitting Essex
Village Stitchery Topsfield
Check the North Shore 2014 Yarn Crawl website to plan your route and to find nearby attractions.
While you're shopping for the perfect fiber or pattern to create your own work of art, you'll easily find inspiration at some of the other great attractions and museums North of the city.
The local yarn boutiques are filled with exquisite yarn. Alpaca, wool, cotton, you name it. They hold lessons ranging from basic knitting techniques to advanced pattern reading and some of our local fiber shops even have knitting classes for kids both after school and during vacations.
A gift certificate to one of our North Shore yarn and fiber stores is the perfect gift for any crafty person. Also keep in mind that Mother's Day is right around the corner, and a gift certificate for someone who has always wanted to learn how to make beautiful creations out of yarn is a fabulous gift.