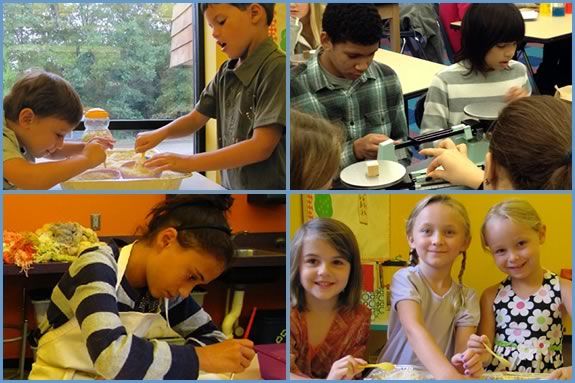 Students and parents are invited to Gloucester Community Arts Charter School to come see the School Facility, meet the educators, see a class and talk with parents of students! Gloucester Community Arts Charter School encourages kids to be curious, engaged and community aware.
Students will be attending their choice of classes based on the theme of Community Service. The day will start with Morning Meeting and a discussion of types of global and local community service.
Classes will include:
A Dance-athon with proceeds going to a worthy cause
Writing letters to servicemen and women to be sent with baskets of appreciation
Designing and decorating clothing to be donated to those in need
The Student Leadership Team will run a project to provide aid for the victims of Hurricane Sandy.
Parents are invited to attend the next in our series of special workshops, focusing this time on how to support their children in learning math. During the first workshop, parents participated in a very compelling and helpful workshop on bullying.
If you can, please inform the school if you plan to attend, but drop in guests are always welcome at our open houses.
When:
Saturday, November 17, 2012 8am-Noon