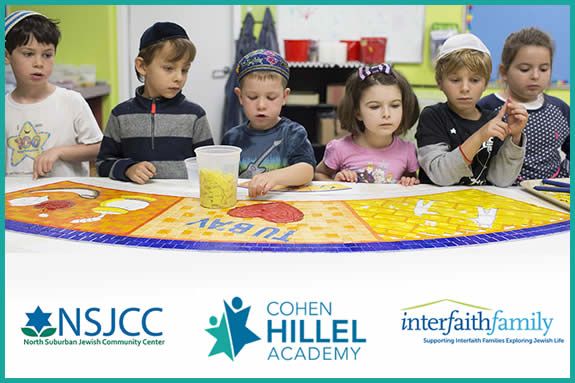 Cohen Hillel Academy, North Suburban Jewish Community Center and InterFairthFamily Boston present Raising Your Jewish Child. Come learn how families can partner with these local organizations.
Kids ages 3-12 are welcome to attend. Pizza and entertainment with be available.
COHEN HILLEL ACADEMY is the Jewish independent school on Boston's North Shore. The K-8 school offers a vibrant and enriching bilingual education through an innovative and interdisciplinary curriculum. Relationships are at the heart of the school; understanding every child and his or her family enables faculty and staff to help students meet their full potential and build a tight knit and warm community. Graduates of Cohen Hillel are critical thinkers and compassionate leaders, who have a strong Jewish identity and a desire to make a difference in the world.
Founded in 1955, Cohen Hillel is now accredited by the Association of Independent Schools in New England (AISNE), a member of the RAVSAK community school network and a proud beneficiary of Combined Jewish Philanthropies.
Cohen Hillel shares a campus with Temple Sinai and the Jewish Community Center of the North Shore and partners with numerous other agencies and schools across Greater Boston.
When:
Sunday, January 22, 2017, from 10:45 to 12:15