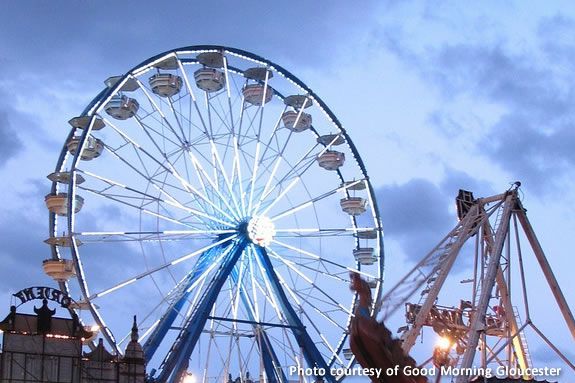 The St. Peter's Fiesta, Gloucester's annual salute to its fishermen, religious celebration, and five-day carnival and family fun fest — swings into gear Wednesday, June 27, 2012. The festival is sponsored by the Italian-American fishing community of Gloucester. It's a fun, safe tradition for families to enjoy.
Wednesday, June 22, 2016
5 pm - Midnight - Carnival opens with Fiesta amusement rides & attractions
7:00–10:00 pm - Musical Entertainment "Barry Mooney and the Sounds of Legends"
Schedules for other Fiesta Days:
The rides this year are fantastic and there is a ride for all age groups. 
For up-to-the-minute coverage of Gloucester's St. Peter's Fiesta, visit Good Morning Gloucester.
When:
Wednesday, June 21, 2017 5-10pm