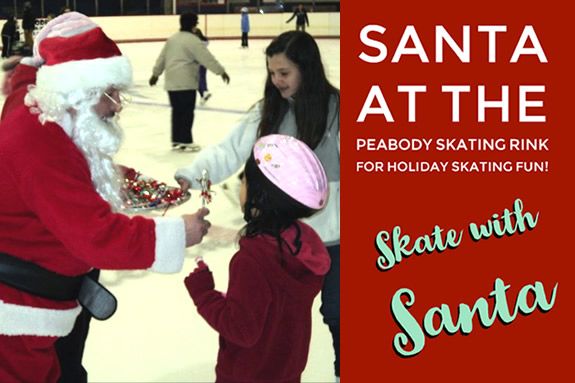 The McVann-O'Keefe Skating Rink in Peabody is getting into the holiday spirit with an afternoon of skating with Santa!
The staff at proud to host an Holiday-themed event full of fun for kids of all ages.
Enjoy fun with activities like face-painting, Ballloons by Brian all while skating to festive Holiday music.
The McVann-O'Keefe Skating Rink in Peabody was founded in 1974, James McVann - Louis O'Keefe Memorial Rink is a municipally owned indoor ice skating rink. There is public skating sessions along with adult and youth ice hockey and offer ice skating lessons to all skill levels.
The skating rink is available for birthday parties, holiday parties or corporate events.
When:
Sunday, December 17th, 2017 from 2:10 p.m. - 3:40 p.m.