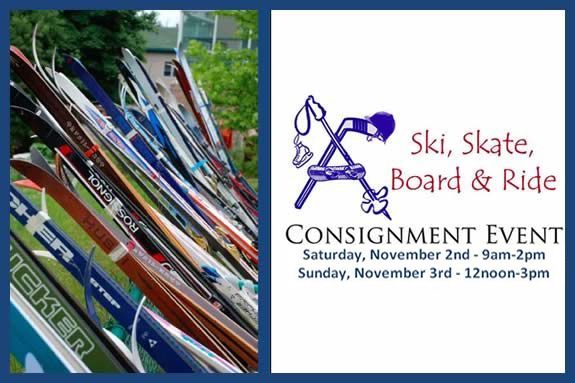 We are thrilled to be hosting our second annual Ski, Skate, Board and Ride Consignment event!!  
Find new and used equipment and apparel for skiing, skating, hockey, snowboarding and horseback riding for adults and children.
Our partner Wenham Sports Stop will be here too, selling new & used merchandise at great prices. 
Our friends at Craft will be here with samples & well-priced performance apparel. 
More kids equipment than ever!
When:
Saturday, November 2, 2013 9 a.m. - 2 p.m.
Sunday, November 3, 2013 Noon - 3 p.m.