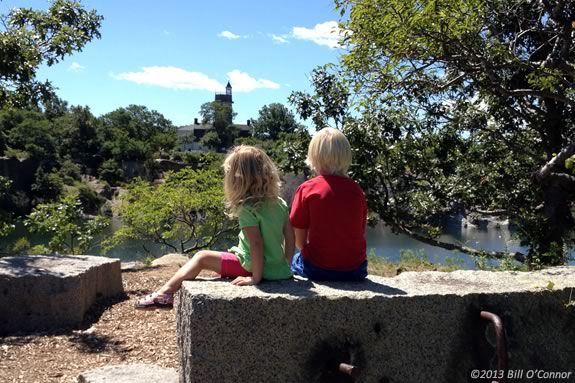 Come to Halibut Point State Park self guided-hikes and activities!  DCR and Halibut point are offering daily activitiies that families can enjoy together through the end of April 2020! Just pick up a brochure in the parking lot and choose one or all! Visitors can enjoy these opportunities on their own at their leisure time, any day, any time through Sunday April 26, 2020.
Choose from:
Quarrying History Self-Guide for visitors of all ages at your leisure! 
Quarry Quest—Treasure Hunt! for visitors of all ages at your leisure! 
Halibut Rocks! Granite Pieces Hike & Seek Search for significant granite features using a picture guide.  Some are with steel, some natural…see if you can find them all!   Recommended ages 8 and up. 
StoryWalk!  Self-guided reading, It's Spring!  By Linda Glaser posted pages along a lovely Park trail at the edge of a field.  Connect with nature and each other while enjoying the magic of reading together in the outdoors!  For Pre-K through 7 with favorite adult.
Prices:
FREE (Note: there is a minimal parking fee)