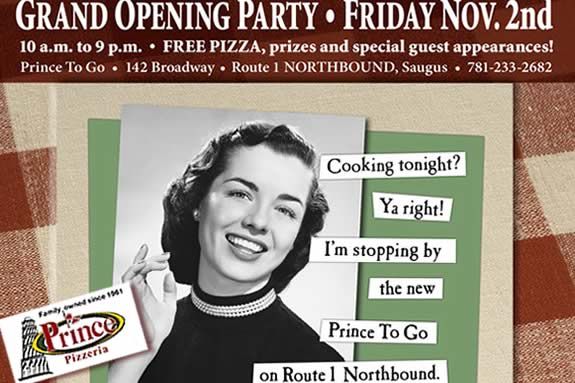 Prince Pizzeria is proud to announce the Grand Opening Party for Prince To Go on Route 1 Northbound.
Stop in and enjoy free pizza, prizes and special guest appearances!
Prince To Go offers the full hot and cold Prince Menu with delicious prepared dinners, famous half-baked pizza, party pans, catering and Italian specialty groceries.
Prince Pizzeria's second location, Prince To Go, now open for business on Route 1 North in Saugus!
Call ahead and we'll have it ready for you!
We look forward to seeing you there!
When:
Friday, November 2, 2012 10 a.m. to 9 p.m.