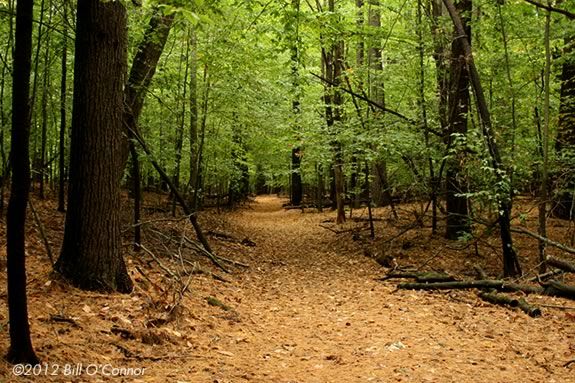 Ipswich River Sanctuary naturalists will lead small groups as they venture out to the "Big Woods" on Averill's Island for two hour hikes. Bring family and friends for a two-hour naturalist-led-pre-Thanksgiving guided walk to discover the natural and cultural history of the sanctuary. This wonderful program is appropriate for adults & families.
Walks will depart at 11:30, 11:45, 12:00, 12:15, 12:30, 12:45, or 1:00 pm. Discover sites of former dwellings, hear stories of the people who settled this area 200 years ago, and learn about what is happening in the world of nature as plants and animals prepare for the coming winter. We will stop along the way to hear stories of the original settlers and learn about the fascinating cultural history of the sanctuary.
The walk will meander along the edges of marshes and ponds, through deciduous forest and the old growth forest of Averill's Island, featuring towering hemlocks and red pines. A cozy fire awaits hikers back in the barn, where hot drinks, homemade soup, and desserts will be available for purchase.
Advance registration is required.
Children should be at least 5 years old, since we will be hiking on the sanctuary for two hours.
Runs rain or shine, so dress for the weather and wear comfortable footwear.
When:
Sunday. November 20, 2016 11:30-3:00 pm
Prices:
Members: Adults: $8; Children: $7
Non-Members: Adults: $9; Children: $8