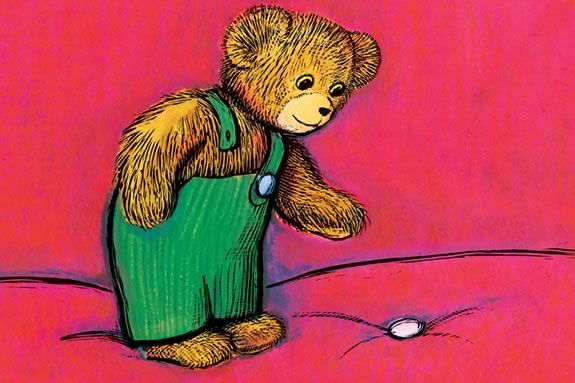 Straight from the pages of the beloved children's book, costumed character Corduroy will be visiting the Children's Museum of New Hampshire as part of the Books Alive program, ready to greet young fans and help promote the love of reading.
At this Spring Books Alive event, museum staff will be reading Corduroy stories, written and illustrated by Don Freeman, throughout the day. Corduroy will be popping in and out to greet children, exchange a hug or high-five, and pose for photos. There will also be a variety of bear-inspired literacy, math and creative activities for children in the museum's large classroom.
The first Corduroy story was published in 1968 but Corduroy is even more popular today thanks to generations of readers who have continued to enjoy the gentle bear's adventures. In a 2007 online poll, the National Education Association named the original Corduroy tale one of its Teachers' Top 100 Books for Children. The book was also selected as one of the Top 100 Picture Books of all time in a 2012 poll by School Library Journal.
All Books Alive activities are included with regular paid admission to the museum: $9 for adults and children over the age of 1 and $8 for seniors. Museum admission is free for Children's Museum of NH members and children under 1 year old.
When:
Saturday, April 13, 2012 10am - 2pm