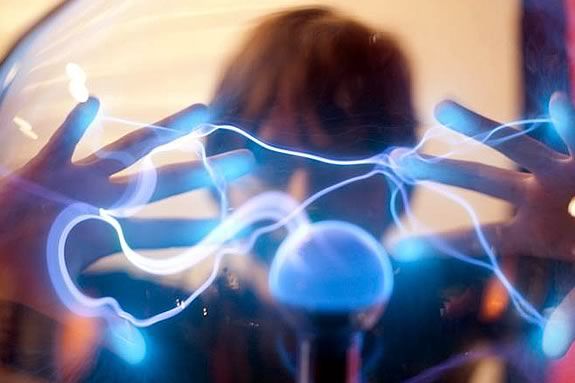 Every year, during the Massachusetts school vacation week in February, the MIT Museum celebrates National Engineers Week with engineering-specific activities, workshops, and afternoon demonstrations led by MIT students. Take six days to learn about what it takes to plan, design and build a community. Explore new ideas for transportation, green buildings, architecture, and sustainable living. And, don't miss our Saturday Mapapalooza event!
All drop-in actitivites are appropriate for ages 10 and up, and free with Museum admission. No pre-registration required. Two hour workshops are available for middle and high school students - pre-registration is required.
Daily Activities
3D Printing Cambridge in the Idea Hub 12:30-2pm

See (and build) Cambridge, MA from a new perspective. Explore 3D models of the city, customize individual building designs, and help build a 3D-printed, crowd-sourced map for display in the Museum.

Gallery Tour 2-2:30pm

Tour the the upcoming celebratory exhibit of MIT's 100 years in Cambridge: Imagining New Technology.Tours limited to 25 participants; tickets available one half-hour before tour start on a first-come, first-served basis.
Monday, February 15, 2016
Drop in Activities 10am-12pm

Explore how to design a community to last hundreds of years. And, try your hand a designing a neighborhood or running a bicycle-powered generator.
Tuesday, February 16, 2016
Drop in Activities 10am-12pm

As our world has changed, so have our buildings. Learn about new building materials and see if your building can hold up to an earthquake.
Wednesday, February 17, 2016
Drop in Activities 10am-12pm

See the cars of the future, brainstorm technologies that might replace our cars in 50 years, and create a transportation map using LEDs.
Thursday, 18, 2016!
Drop in Activities 10am-12pm

Think about your favorite building; what makes it memorable? Explore ways to design new buildings and try our design challenge.
Friday, February 21, 2014
Drop in Activities 10am-1pm

Dig into ways to reduce our carbon footprint! Come and create upcycled decorations, learn how to compost, or take a tour of an MIT lab focused on reducing our energy usage.
Saturday, Feburary 20, 2016
Middle School Workshops
(Tuesday - Friday) - [Registration]
Spend one day or the entire week at the MIT Museum and explore topics such as holography, physics & photography, robotics, DNA, and structural engineering. Our educational team will help you think about developments that MIT researchers are making in these subjects. Each day will include two 2-hour Museum workshops, a gallery tour, and an on-campus field trip. Registration for workshops will be held through Eventbrite.
This opportunity is limited to 20 middle school (6th - 8th grade) students per day. Participants should bring a bag lunch that does not require refrigeration and their completed liability form. Individual students only; no groups please. Students may be brought to the Museum no earlier than 9:30 a.m. and must be picked up by 3:45 p.m.
When:
Monday - Friday, February 15-19, 2016 10am -4pm
Mapapalooza: Saturday, February 20, 2016 1-4pm