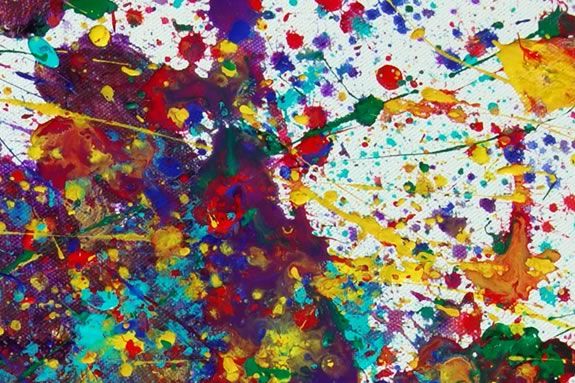 Get ready to make a great big mess at the 5th Annual Messy Art Night!  At this event, children move freely from station to station learning about different art techniques, directly from local artists! BRING A SMOCK, bring a friend & get ready to PAINT, SCULPT, DRAW & more! Healthy snacks will be sold. The public is welcome.
Two goals for Messy Art night are:
To publicize the vibrant art world in and around Cape Ann
To inspire Essex residents to create their own art by trying a variety of artistic mediums and techniques.
All of the festivities will be held in the cafeteria and hallways of Essex Elementary School. 200 + people are expected to attend and will have plenty of room to move freely from station to station talking with artists and trying out a variety of art techniques.
Hosted by the Essex Elementary PTO, this night provides hands-on opportunities for children to explore many varied types of art mediums.
Confirmed artists include:
The Art Center of Hamilton - Louise Nevelson inspired sculpture
Art Haven of Gloucester – pottery wheels
Art School of Salem – pencil drawing
Chris Williams – sculpture
Chrissie Twombly – non-traditional watercolor
Emily Gala - Wayne Thiebaud inspired pastels
Essex Shipbuilding Museum – wooden dories
Jen Mayer – spin art
Kathleen McHugh – mixed media painting
Kristen Wilson – upcycled paper flowers
Leslie Galacar – tissue collage
Margaret Sweet – found object robots
Scott Mulcahey – mini chair sculpture
This night has gone "green!"  Please bring your own smock or dress in old clothes. 
Admission is $5 per participant.
Kids ages 5 - 10
When:
Friday, Feb 7, 2014 from 5 p.m.- 8 p.m.