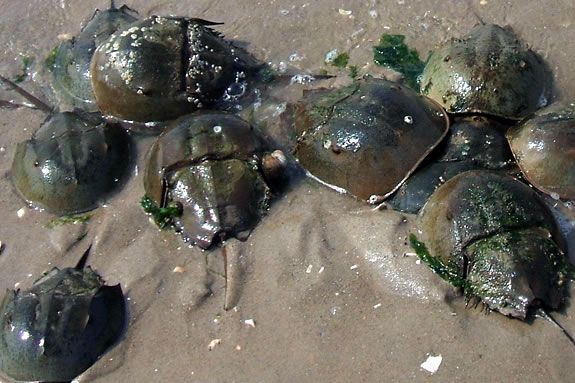 In every kind of weather, our favorite thing is to head outdoors to our spectacular local habitats! Each nature exploration will focus on the importance of a sense of place as we explore the ecology, sights, and sounds of our natural landscape. Wildlife, local and migrating birds, collecting techniques, and environmental awareness will be presented in a fun, energetic format that adults and children alike will enjoy.  This week we go in search of migrating horseshoe crabs!
The fee covers one adult and one child.
For kids ages 3-6. Not recommended for children under 3.
Participants should wear warm layers (it can be cool and breezy on the shore).
Rain or Shine
Wear Waterproof Footwear
If you can't make the morning session, try the Parent/Child Walkabouts: In Search of Horseshoe Crabs - Afternoon.
When:
Tuesday June 5, 2012 10-11:30am