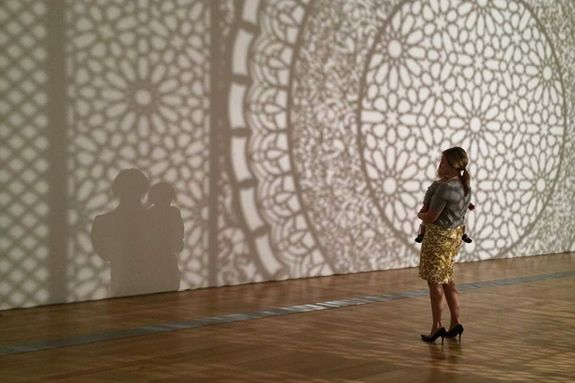 Pattern, repetition and rhythm are important components of art. Inspired by the PEM exhibition Intersections: Anila Quayyum Agha, explore the patterns in art all around us and create some of your own!
POETRY PATTERNS
10:30-11:30 am and 1:30-2:30 pm | Japanese art gallery, Level 2
A rhyme scheme is the pattern of each line of a poem or song. Explore different types of rhyming poems and create your own haiku inspired by art on view.
COLLABORATIVE ART MAKING
A Banner Day
11 am-3 pm | Atrium
Collaborate with museum staff, artists and community to create a large-scale banner with patterns that you create inspired by printmaking techniques.  
DROP-IN ART ACTIVITY
Draw and Repeat
11 am-3 pm | Create Space
With a copy machine and your own illustrations, create and design hand-drawn repeated patterns.