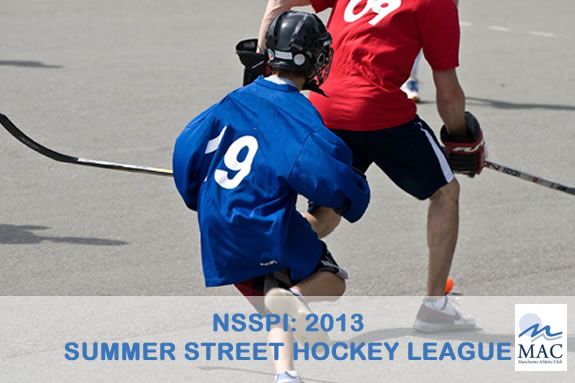 There is nothing more fun in the summer than playing street hockey with all your friends.  This summer, join NSSPI at the Manchester Athletic Club for the opening season of Summer Street Hockey!
This program is designed for kids under 12.
Don't worry, your family won't miss out on pool time!  The Manchester Athletic Club has graciously offered a special rate to use their pool and snack bar during the evening games!   Bring your suits, bring your family, and bring your hockey sticks!
What's more?  Skills will be showcased at the Hockey Jamboree at the end of the season, where everyone will get to see all the teams in action!  
Younger players will likely play in the earlier time slots.
*Please visit the Manchester Athletic Club website for all the exciting programs they are offering this summer!