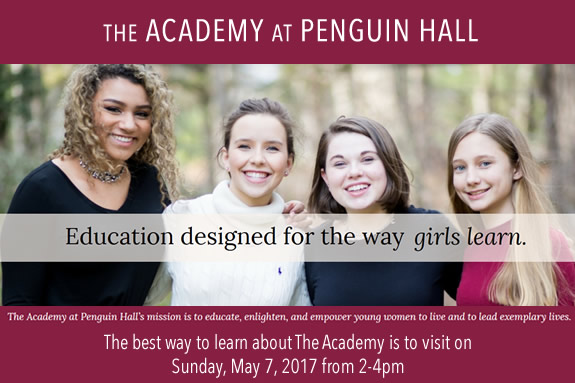 The Academy at Penguin Hall welcomes you to discover the only all girls college preparatory high school on the North Shore. The Academy's student centered curriculum focuses on the needs and interests of the individual student, rather than the traditional or conventional ideas of how students should learn.
The program focuses on six areas of development: Academics, Arts, Health and Wellness, Community, Spirituality and Service.
Located at the historic Penguin Hall estate in Wenham, the majestic 50-acre campus provides the perfect environment to educate, enlighten and empower young women to live and to lead exemplary lives.
Location
The Academy at Penguin Hall
Wenham,
MA
01984
Coordinates: 42° 35' 38.0832" N, 70° 50' 54.1032" W