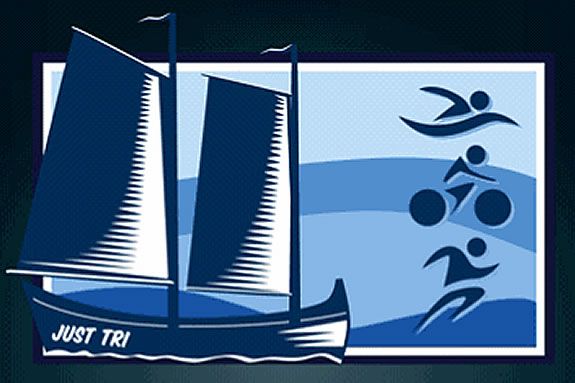 The Essex Youth Triathlon is a chance for kids to explore their physical limits in a safe, monitored environment and have a great time! Join the Essex Board of Health in furthering their mission to encourage healthy habits that North Shore youth can carry into adulthood.  The Essex Youth Triathlon is the perfect opportunity to encourage and to instill the joy of health, the excitement of physical activity and pride of participation.  "Just Tri" this tri-sporting event! 
The Board of Health's Essex Youth Triathlon is supported by registration fees, donations and volunteers.  Please join us in supporting  a healthy community.
For youth of all abilities
Ages 5 - 15
Races Distances are established by age groups - Age 5-6, Age 7-10, Age 11-15
Swim Chebacco Lake, then bike and run Centennial Grove and the Surrounding areas.
Entrants and their families are invited to join the entrants for free food and entertainment after the race. Goodie bags, t-shirts and and finisher medals are given to all entrants.
From a parent involved a past Essex Youth Triathlon:
"My two daughters participated in the youth triathlon this morning and I wanted to thank you so much for such a great event. I can't even imagine how much work you and your team truly put into pulling something like that off, but wanted you to know that our family so much appreciated it and really enjoyed partaking in such a great morning of sports and fun.
Our daughters were already talking about hopefully getting to do it again next summer!
Thanks again - so very much," Ali
When:
Saturday, August 3, 2013 9:30am (race start)
Prices:
Entrants: $25 ($50 family maximum)
Donations are welcome and encouraged!