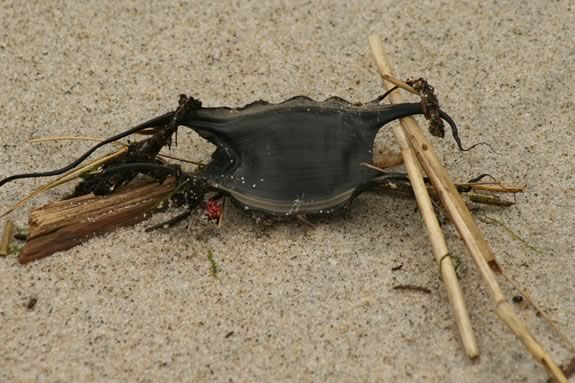 Explore the transitional zone of the wrack line afterschool in Newburyport! This class will include exploration of our portable beach with close examination of sea shells, crab molts, skate egg cases, driftwood and other natural objects that can be found on the beach at high tide. We will get to see live scud under the microscope, and learn about shorebirds that find food at the tide line. We will play the shorebird migration game. and then everyone will get to help us with a mini beach clean up to learn about why plastics and Styrofoam don't belong on the beach. We'll give everyone a challenge called "getting out of a bind" and then we'll make a art project with recycled soda and water bottles that they will get to take home!
Please bring jacket, boots, hat and gloves so we can play a game outdoors right away, weather permitting.

This program is open to children in grades 1-4, aged 6-8.

Parents are welcome to stay during this program.
Please dress for the weather since we will go outside in all but extreme conditions.
If you will be dropping off your child, please complete and submit the health form that accompanies your registration confirmation.
When:
Wednesday, November 13, 2013 3:30-5pm
Prices:
Members: $11
Non-Members: $15