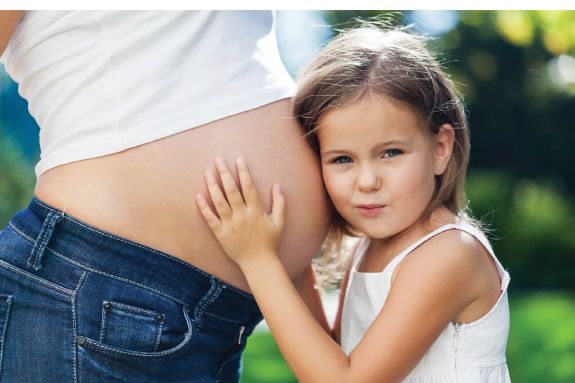 Sibling Preparation Class is offered to big brothers and sisters. The class includes a tour of the Birth Center and age-appropriate activities to let children have fun while learning about new babies and changes in the family. 2020 classes are on Sundays from 1:15-2:15pm in the Higgins Conference Room at Anna Jaques Hospital.
Topics include:
A newborn's appearance, needs and abilities
What to expect when a new brother or sister arrives
The special role of the big sister or brother 
Classes are one hour long and held at the hospital. Please attend in the third trimester of pregnancy.
The cost is $30 per family. For more information or to register for this class, email birthcenter@ajh.org or call (978) 463-1079.
Women's Health Care, the Birth Center and Neonatal Care Center at Anna Jaques Hospital are committed to providing the highest level of care during pregnancy, while acting as a resource for parents and families. Prenatal and family education classes are offered to help prepare mothers and partners for their journey through pregnancy and parenting.
When:
2020 classes are on Sundays from 1:15-2:15pm
Sunday, April 5, 2020
Sunday, June 28, 2020
Sunday, August 9, 2020
Sunday, December 6, 2020