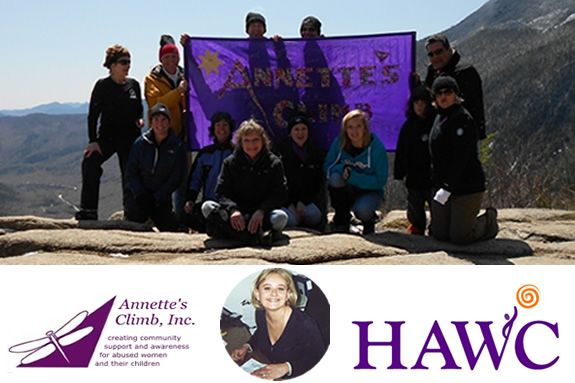 "Annette's Climb" is an annual fundraising hike in the name of Annette Soares, a victim of domestic violence, who lost her life ten years ago at the age of thirty-nine. The hike is a metaphor for the struggle and climb Annette, like all victims, endured through abuse. The event and hike are opportunities to build community while raising awareness of the personal and economic destruction that result from domestic violence. Annette's brother, John Soares, began "Annette's Climb".
On April 27, 2013, we will embark on the 11th Annual Annette's Climb, a true team effort to raise critically needed funds to help support victims in crisis as well as enable others to break the cycle of violence through education.
Since 2002, ACI has raised over $300,000. The fundraising efforts are dedicated to supporting the great work that HAWC (Healing Abuse, Working for Change) continues to provide the North Shore area.
Please support our friends the YWCA Spinners:
Jen Wright
Cynthia Stacy
Judy Tymon