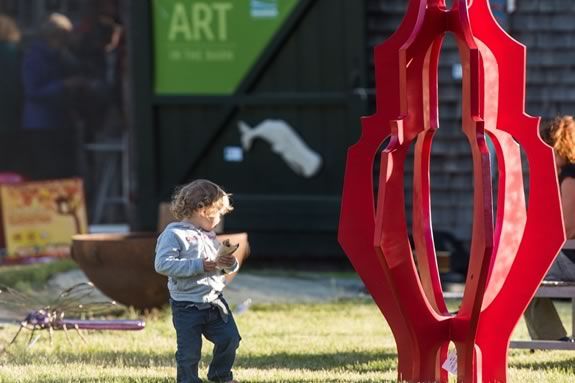 Art in the Barn is recognized as one of the North Shore's premier art events, featuring the most talented artists in the region. An annual event for over 30 years, the show normally takes place at Greenbelt's headquarters, Cox Reservation in Essex, and this year we will bring the fine art paintings, pottery, jewelry, sculpture and photography online. Artists generously donate 50% of their sales to support the land conservation mission of Essex County Greenbelt Association.
Enjoy wall hung art, photography, pottery, sculpture, jewelry and woodworking. Don't miss our new Outdoor Sculpture Walk, and experience the beauty of the Cox Reservation!
In addition to the barns, the new conference room at the Cox House is transformed into a jewelry boutique, where we will display and have for sale unique jewelry crafted by local artisans. Visit the diverse work of talented artists from throughout the region, inspired by the natural landscapes and light that have drawn artists to Cape Ann and Essex County for decades.
Art in the Barn 2015
Find that special piece of artwork that completes your living space, seek out a special gift for a family member or friend, or simply come to browse. With over 150 participating artists, there is something for every taste and style at Art in the Barn!
Prospective Artists:
Art in the Barn is a juried show. If you'd like to apply for consideration by the jury committee, please fill out the form online HERE or download the PDF HERE and email Jane at artinthebarn@ecga.org with your application form and 5 images.
When:
Friday, June 9, 2022 10am-3pm & 5-8:30pm
Saturday, June 10, 2022 10am-5pm