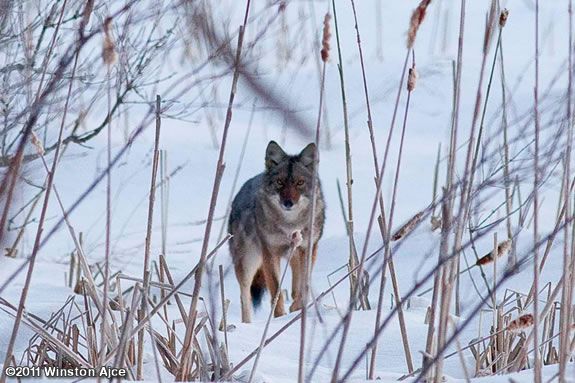 Ipswich River Wildlife Sanctuary are pleased to welcome back Christine Schadler to the sanctuary from her farm in New Hampshire, where she has studied coyotes for more than 20 years. Her talks are informative and engaging, and so relevant, with eastern coyotes appearing regularly as backyard visitors. Come learn about the natural history of this unique mammal from an expert in the field. 
Thousands of coyotes occupy New England, but unlike their smaller western cousin, our coyotes are part wolf, can hunt in packs to take deer, and are filling the niche of the wolf. How we rethink our woods as a domain to be shared will ultimately determine our success in adapting to life with this amazing predator. There will be ample time for questions and answers.
This program is supported in part by a grant from the Topsfield Cultural Council, a local agency that is supported by the Massachusetts Cultural Council, a state agency.
When:
Saturday April 23, 2016 10-11am
Prices:
Members: $8
Non-members: $10