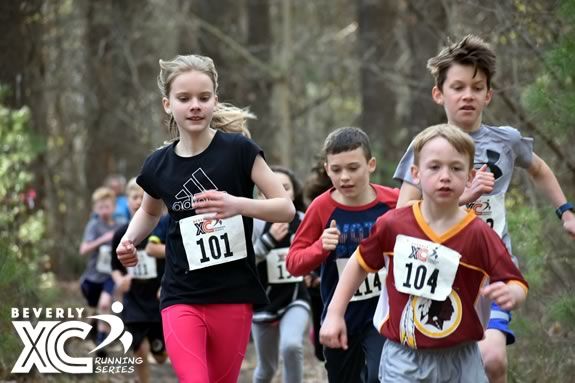 This 3 race cross-country running series for grades K-8 open to students from all schools in Beverly. Awards to top runners, plus music and a fun atmosphere for all. Races are open to ALL BEVERLY ELEMENTARY AND MIDDLE SCHOOL children.  The races will take place on the North Beverly Elementary school campus and the woods of nearby Norwood Pond.
Our goal is to expose Beverly children to the sport of cross country running.  Elementary aged children will get an introduction to cross country running, while Briscoe Middle schoolers will get to show off their cx running experience.
Courses for the younger elementary-aged children will be mostly grass and contained within school grounds.  The course for the 4/5/6th grade and middle school children will add a loop in the Norwood Pond Woods.
All proceeds from this series benefit the North Beverly Elementary PTO.
NOTE: Children who wish to race in an older age group may do so.
When:
Sunday, May 19, 2019 5:30pm