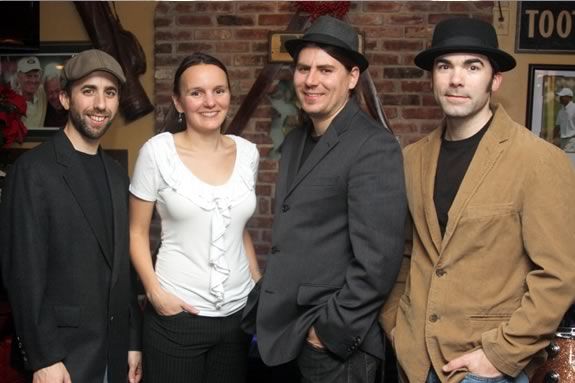 The Heather Pierson Quartet will perform the entirety of the Charlie Brown Christmas album as recorded by the Vince Guaraldi Trio, as well as other well known and popular Christmas tunes.  Pierson is an award-winning pianist, multi-genre singer/songwriter, arranger, bandleader, and performer.  Her quartet also includes Joe Aliperti on alto and tenor sax, Shawn Nadeau on bass, and Matty Bowman on drums.
One of the most endearing Christmas tales ever told, A Charlie Brown Christmas has proven itself to be an enduring classic. Originally telecast in December 1965, the program was an instant hit with audiences who connected with Peanuts creator Charles M. Schultz's cast of characters – especially with its rounded-headed hero Charlie Brown, his woefully scrawny Christmas tree, and his typewriter-wielding dog Snoopy. Nearly given the ax by CBS studios at the time of its release, this beloved holiday classic resonates with both children and adults of every generation. Though now five decades old, the story of commercialism run rampant echoes clearly to this day.
The musical score for A Charlie Brown Christmas, composed by the late Vince Guaraldi, is just as poignant and touching as the story and includes the hugely popular hit "Linus and Lucy". His gentle jazz riffs established musical trademarks that, to this day, still prompt smiles of recognition.
Heather Peirson Quartet - Linus and Lucy
When:
Saturday, December 12, 2015 7:30pm
Prices:
Advance tickets: $10.50
Door Prices: Family:$24; Adult: $12; Senior: $8; Junior: $5