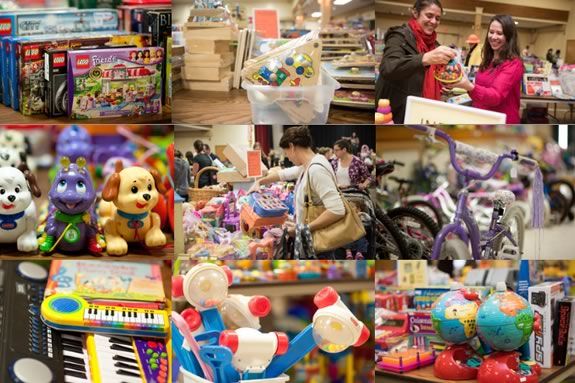 Community Giving Tree is proud to announce the Twice Loved Toy Sale at Topsfield Fairgrounds! Calling all parents, grandparents, early childhood educators, and day care providers! Don't miss out on this wonderful opportunity to buy fabulous gently used toys at the Topsfield Fairgrounds! Get amazing deals on bikes and ride on toys, Legos, children's books, preschool toys, doll houses, and more! Early evening shopping hours available on Friday, November 1, 5-8pm: Admission donation is $15 or a pack of diapers! All proceeds support Community Giving Tree's mission to help local children.
With the large availability of toys, there's something for every interest.
Bicycles
Preschool Toys
Games
Ride-on Toys
Electronic Toys
Movies, Music
Building Sets
Play Kitchens
Children's Books
Doll Houses
Action Figures
Trucks, Cars
The Community Giving Tree is an outstanding service for Essex County families in need. Visit the Community Giving Tree website to learn how you can donate items and gifts throughout the year to help out.
Community Giving Tree recycles children's clothing and baby equipment and provides other necessities such as school supplies and toiletries to low income families in Essex County, MA.
When:
Friday, November 1, 2019 5-8pm