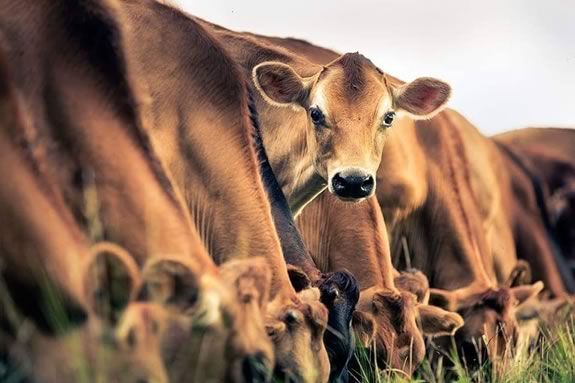 Come and meet, cuddle, brush, scratch, talk, and sit with our hand-raised cows at Appleton Farms! The mild heart rate and warm body temperature of the cows induces a slowing of our own heart rate, as well as the release of Oxytocin, our social bonding hormone. Visit our scenic and historic dairy farm and enjoy an hour-long Cow Connection session with our two Jersey Dairy Cows, Gray and Jasmine.
Enjoy both the scientifically-proven physiological benefits as well as the relaxing effects of being outside in the open air on our scenic historic farm. Not only do people get to enjoy the amazing benefits of Cow Connection, but Gray and Jasmine will also benefit from the love and affection. This will help in their training, handling and temperament; making them amazing educational cows for all of our programing.
Book now to connect with Gray and Jasmine, and relax and destress with our beautiful cows!
This is an adult program for ages 14 and up.
Please wear boots or sneakers.
Closed toe shoes are required.
When:
Wednesdays Fridays through December 22, 2023 4:30-5:30pm
Prices:
TTOR Members: $44
Non-Members: $55