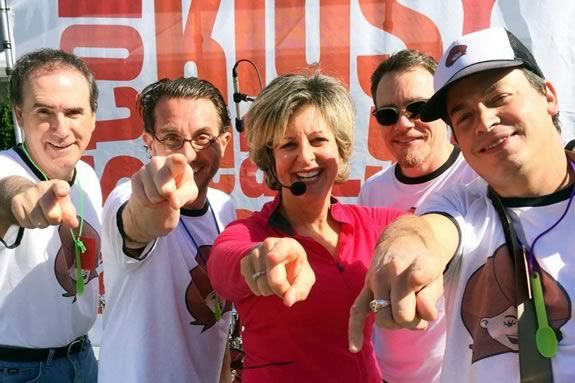 Debbie & Friends is performing at the Beantown Jazz Festival! From the moment they launch into their first song, "I'm Glad You're Here," the children in the crowd understand their role: to participate, sing, dance, jump, and interact with Debbie and Friends.
Debbie & Friends - I'm Glad You're Here
From that high-energy opener to an ecstatic ending, the pacing aligns well with the attention spans of the band's young audience. They'll rock out and get the kids dancing in a theater-sized conga line, then they'll bring them down gently to relax and engage in more attentive ways.
Drawing heavily from fairy tales with which kids are already familiar, Debbie and Friends present enough lyrical updates to keep these stories fresh, and to keep everybody tuned in and laughing—including the parents. The band has received 25 national awards, including the 2011 Grammy Award for their part on the Best Children's Album that year.
The Debbie & Friends YouTube channel is chock full of entertaining video and music. It's definitely worth the visit!
When:
Saturday, September 29, 2018 1pm