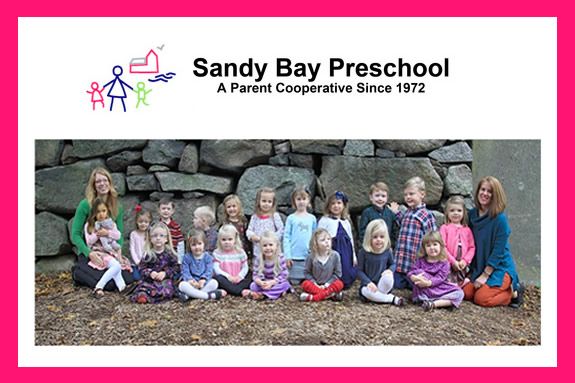 Sandy Bay Preschool celebrates 40 years with a concert and family fun day at the Rockport community House on Saturday, March 16, beginning at 10 a.m.
The celebration will begin at 10 a.m. with games and activities and a concert with Wayne from Maine at 12 p.m.
Families will enjoy the Bake Sale, Face Painting, Prizes and The Happy Taco Truck.
Proceeds will help support Sandy Bay Preschool.
Sandy Bay Preschool is a non-profit parent cooperative with a 40 year history.
When:
Saturday, March 16, 2013 10 a.m. to 1 p.m.
Prices:
Entrance Fee is $5 per person
$20 per family