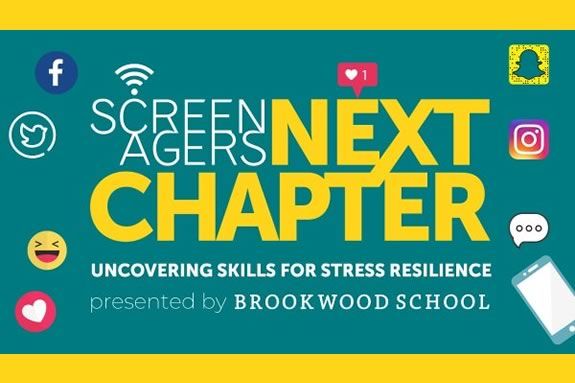 Parents and kids (grades 5+) are invited to view the film Screenagers Next Chapter, followed by a panel discussion with industry experts. This event is free and open to all members of our local community. The conversation around screens and teens is taken to the next level with Screenagers Next Chapter: Uncovering Skills for Stress Resilience. This film that examines the science behind teen's emotional challenges, the interplay of social media, and most importantly, what can be done in our schools and homes to help them build crucial skills to navigate stress, anxiety and depression in our digital age.
Screenagers: Growing up in the Digital Age—Dr. Delany Ruston's award-winning 2016 film—was the first feature documentary to explore the impact of screen technology on kids and offer parents and families proven solutions. Screenagers Next Chapter explores how parents and educators can empower teens to overcome mental health challenges and build emotional agility, communication savvy and stress resilience. The film follows personal stories of families from an array of backgrounds with a spectrum of emotional challenges. Interwoven into the stories are surprising insights from brain researchers, psychologists and thought leaders that reveal evidence-based ways to support mental wellness among our youth.
When:
Wednesday, February 5, 2020 6pm
.