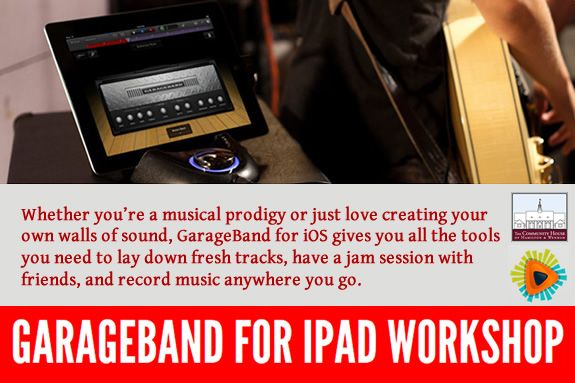 Have an iPad (or iPhone)? You can easily become a mobile music producer with the powerful capabilities of the mobile GarageBand app. In this course we produce a complete piece of only the GarageBand iPad or iPhone app, and minimal gear.
We will cover options for MIDI keyboard and audio input into the iPad and iPhone, thoroughly explore the virtual instruments in the app, record audio tracks, then edit and mix our track down to completion.
Students must provide their own headphones or earbuds, iPad (any model), or iPhone/iPod Touch (4th generation or newer) and have preinstalled the GarageBand app ($4.99 from the app store).
This course is for teens & adults.
One 6-hour session (with a 1-hour break)
$150 - Early enroll now and save 20%!
Age Range: 13+
When:
Saturday, August 3, 10 a.m.-5 p.m.