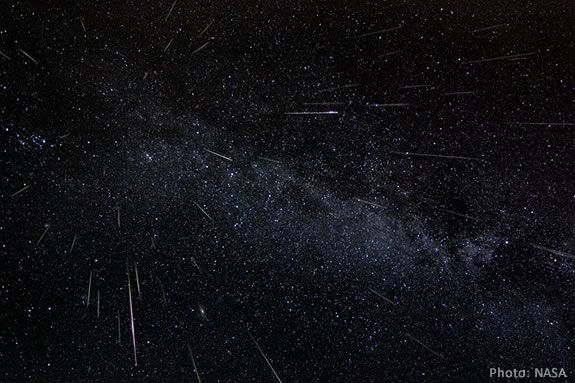 The Geminid meteor shower is one of the most prolific of the annual meteor showers, rivaling in strength the better-known Perseid meteor shower of mid-August. This year, the Geminids reach maximum activity on the night of December 13, when as many as 120 shooting stars might be seen each hour under clear skies far removed from city lights and completely free of light pollution. We'll meet several days ahead of the peak activity to discuss the general nature of meteor showers, their origins, and the best ways to observe them. Weather permitting, we'll step outside afterward in an attempt to catch a glimpse of the Geminid shower in its early stages. There will also be viewing of the night sky through a large reflector telescope.
Meets in the Barn.
The indoor portion of the program runs rain, clouds, or star shine.
Please dress warmly.
When:
Saturday, December 8, 2018 7:30-9pm
Prices:
Members: Adults: $8; Children: $7
Non-Members: Adults: $10; Children: $8