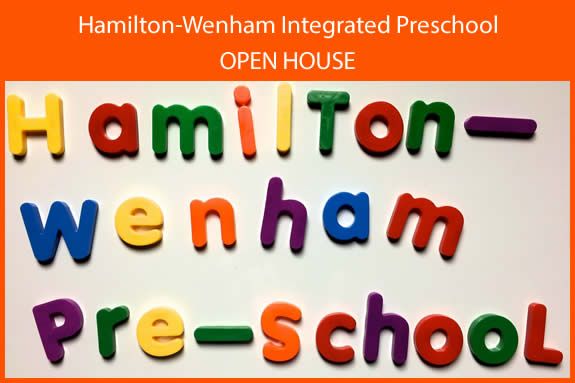 The Hamilton-Wenham Integrated Preschool at Winthrop School announces two open houses for parents that are interested in enrolling their children for the 2017-2018 school year. Open houses are scheduled for Wednesday, February 1 and again on February 8, from 9:00am-10:00am, at Winthrop Elementary School, 325 Bay Road, Hamilton, MA.
Parents are invited to meet the teachers, visit the classrooms, and participate in a short parent-directed questionnaire about their child's development. 
The Hamilton-Wenham Integrated Preschool is a safe and nurturing environment that promotes the physical, social, emotional, speech/language and pre-academic development of children 3 and 4-years-old.
For more information or to register for an open house, contact Lisa Cheney, Preschool Coordinator, at 978-468-5489, email at preschool@hwschools.net, or visit us online at our new website at www.HamiltonWenhamPreschool.weebly.com.
When:
Wednesday, February 1, 2017, 9:00am-10:00am
Wednesday, February 8, 2017, from 9:00am-10:00am