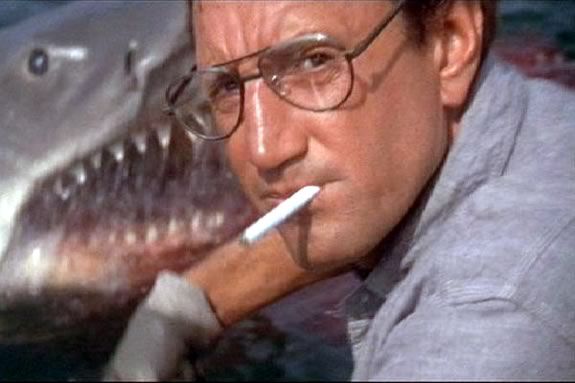 Who could forget the classic line, "You're gonna need a bigger boat." Come see the movie that changed swimming at the beach forever (and keep in mind it will scare the living daylights out of the kids)! Enjoy a beautiful Summer night on at the ocean's edge at Lynch Park. Bring a blanket, a picnic dinner and enjoy the beauty of a Summer night under the stars!  The Snack Bar will be open for the movie.
The movies at Lynch Park are shown outdoors, projected on the Lynch Park shell after the concert is over and as the sun is setting.  You may bring a picnic, you may grill with a gas grill, or you may purchase food at the snack bar.  Movies are open to non-residents, and parking is free after 5:00pm.
Jaws - "You're gonna need a bigger boat."
When:
Sunday, July 20, 2014 8-10pm