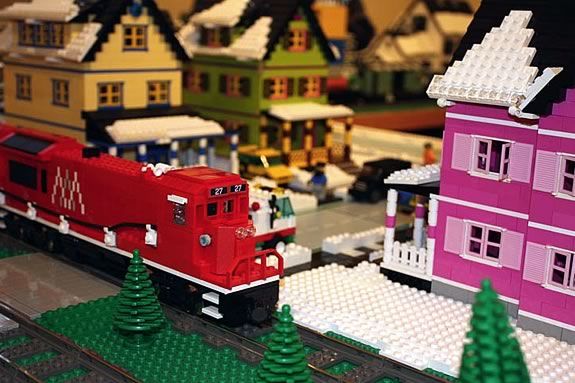 Attention all LEGO-Trainiacs! The LEGO Train is coming back with a super-spectacular room-size model train layout sure to ignite the imagination of children of all ages! Come see a rainbow colored, L-gauge model train speeding along a Brick track as it races by soaring skyscrapers, country cottages, mountainside ski slopes and much more. All features are designed with the highest degree of precision bythe highest degree of precision by the New England Lego Users Group!
Note: The LEGO Train is a very popular event. There is additional parking on Friend Court as well as across the street. Members are encouraged to bring their membership card or ID to expedite check in. All ages welcome.
When:
Saturday, February 15, 2020 10am-4pm
Sunday, February 16, 2020 10am-4pm
Prices:
Inlcuded with Museum Admission
Members FREE!